Gilbert & George @ Tate Modern, London
Par Alex le lundi 5 mars 2007, 04:45 - Culture et confiture - Lien permanent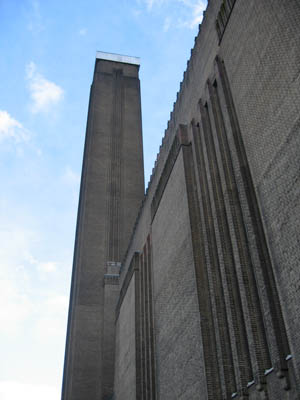 This is the impressive outside of the
Tate modern museum
, where I went to see an exhibition of the works from Gilbert & Georges, while in London. It was an interesting, colourful and open-minding exhitition. And more than the exhibition, the permanent collection of the museum (the visit is free - London is such a great city for this!) is worth seing !
Here is the poster for the exhibition which we can see in most of London underground stations: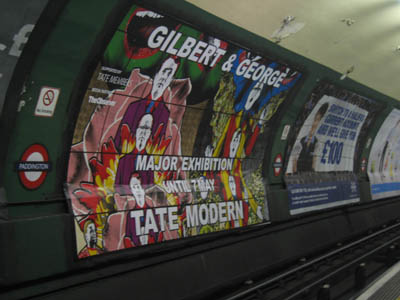 And here is a glimpse of the exhibition...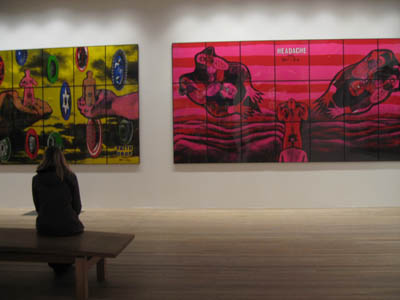 If you want to get an idea about their works, which is following is quite representative:
(early work)
(more recent work)